Professional Grade Slip Resistance Additive for Paints and Coatings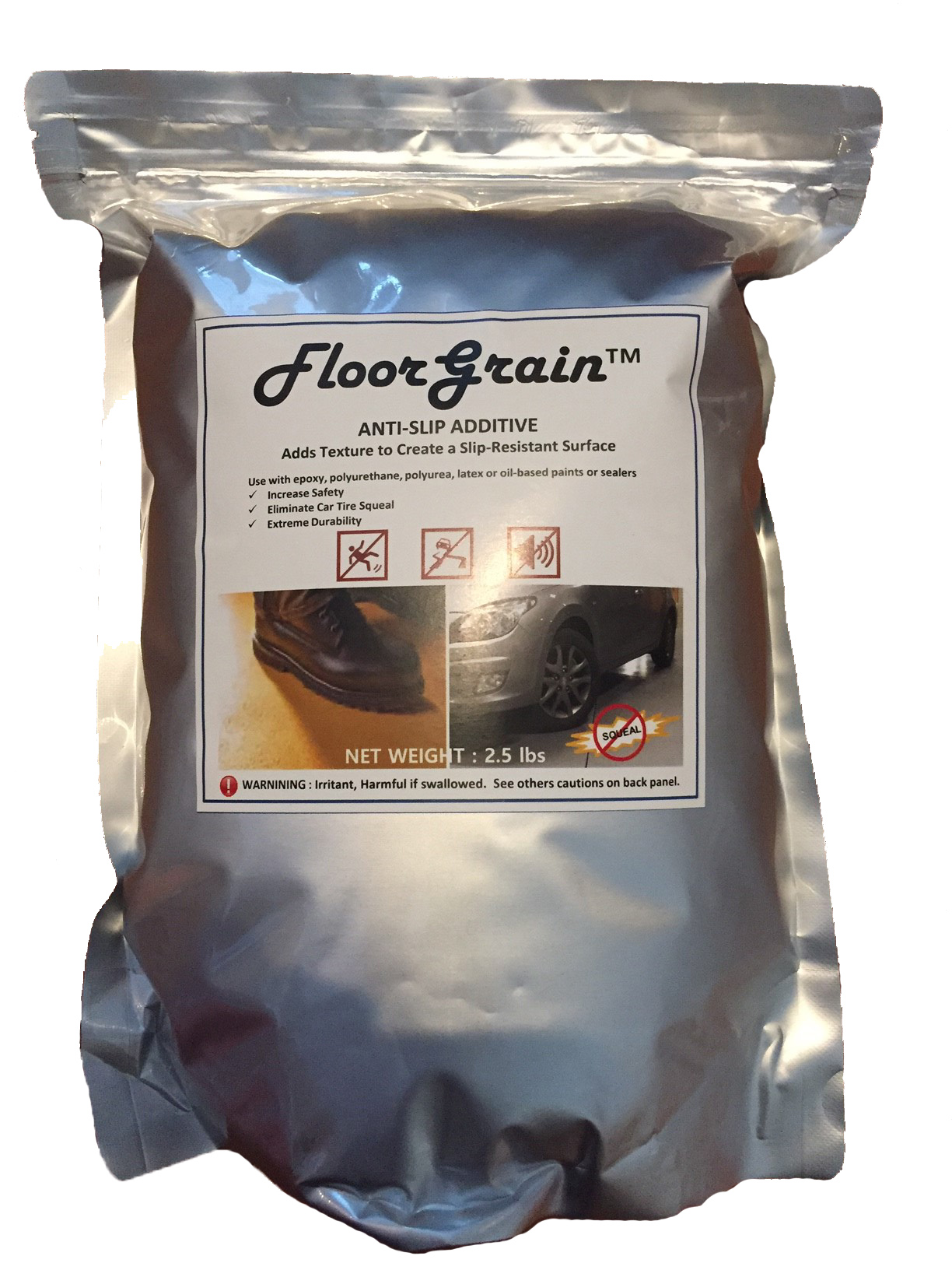 FloorGrain™ is an extremely tough particulate additive when mixed with epoxy, polyurethane, polyurea, latex or oil-based paints or sealers creates slip/skid resistance and uniform textures in coatings for concrete, wood, metal or fiberglass.  FloorGrain™ is offered in a different particle sizes from fine to extra large for customization of texture and slip resistance required for a variety of applications.
This professional grade additive may be used in paints and coatings applied in garages, basements, stairs, walkways, porches, patios, decks, ramps, driveways, industrial flooring, airplane hangers, loading docks, commercial parking garages and other specialty applications.
Improves Slip and Fall Safety

Better Skid Resistance for Fork Lifts and Tow Trucks

Eliminates Automobile Tire Squeal

Exhibits Extreme Durability

Significanty Improves Life of Coating Compared to Sand

Easily Dispersed in Paints and Coatings

Superior Fallout Resistance

Highly Uniform Surface Topography