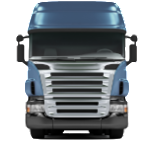 All of our orders are handled with care giving you the confidence that you can effectively manage your business.
On-Time Delivery
PolyGroup Inc. prides itself in prioritizing on-time full delivery performance and  averages 99% on-time delivery record. Supply performance and carrier performance issues are addressed each month as part of our quality program.

Special Instructions
PolyGroup Inc. records special requirements for each customer such as coding, packaging, packing lists, delivery times, etc. for each customer that are faxed to the warehouse prior to shipment for each order. This ensures that customer orders are fully compliant when they reach their destination.

Certificate of Analysis Prior to Shipment
Our customers often require that the Certificate of Anaysis arrives prior to shipment. Certificate of Analysis are faxed or emailed prior to delivery.

Warehouse
PolyGroup Inc. provides both direct shipment from our supplier production facilities or may be pulled from our stocking location. We ask that customers provide us with forecast estimates for their volume needs to ensure adequate stocking levels when they are needed.

Sample Request

Small quantity sample orders provide the user with the opportunity to evaluate properties and performance of a product in your application without any obligation.  Our stocking location can provide 1-2 day delivery on sample stock orders received before 11:00am.  Please

Contact Us

 for quotation on larger commercial order quantities or international shipments.