Strategic Alliances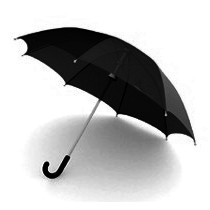 In addition to our own product and service activities, PolyGroup Inc. offers additional resources through our strategic alliances with other leading organizations. Because we are able to draw on both in-house development and our strategic alliances with others, PolyGroup Inc. can deliver the right solution for any application.

Two H Chem Ltd. specializes in the production of custom thermoplastic products including polymer powders, adhesive resins and films and specialty compounds. The company manufactures a line of standard products and develops customized products for specific customer applications. Visit www.TwoHChem.com  for more information about Two H Chem Ltd.
Click on the link for Two H Chem Ltd. ISO 9001 Certification. 


Vertec BioSolvents Inc. provides environmentally friendly alternatives to traditional petroleum-based solvents.  At Vertec, we place an emphasis on technology and sustainability, creating high performance bio-based solvents designed to outperform their petrochemical counterparts. Vertec BioSolvents formed as a CRADA (Cooperative Research and Development Agreement) out of Argonne National Laboratories in the late 1990's.  Since forming, Vertec BioSolvents has researched and developed proprietary and patented blends of bio-based solvents to perform equal or better to petroleum solvents. We also help customers incorporate bio-based solvents into existing customer formulations to reduce the impact on the environment.
Products are manufactured with renewable ingredients: corn, soy, citrus fruits, wood by-products, and other bio-feedstocks. These biodegradable lines of solvents break down 100 percent into lactic acid and other organic compounds that are safely consumed into the water and soil.  Bio-based solvents have a reduced carbon footprint.  Whereas petroleum-based solvents add "virgin carbon" to the environment, bio-solvent carbon comes through photosynthesis, where CO2 is captured from the atmosphere by a plant.  This balances the CO2 released when a bio-solvent is used in your formulation or cleaning application resulting in a positive impact on reducing greenhouse gases.  Vertec bio-solvents are made without any hazardous air pollutants (HAPs) and are not damaging to the ozone making them safe alternatives to petrochemical solvents for you and your employees. None of our products are listed on California Proposition 65.
Common applications for our bio-solvents include agriculture, inks, paint and coatings, petroleum and a multitude of industrial manufacturing.
Visit www.vertecbiosolvents.com for more information about Vertec BioSolvents Inc.
Partner Opportunity
PolyGroup Inc. is continuing to expand into new product lines markets and is looking for equally strong partners to grow with us. If you are an established manufacturer of specialty polymeric raw materials in one or more of the many markets we serve, we would like to talk to you.
Please Contact Us and provide us with more information about your products and services.