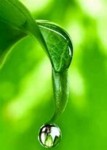 PolyGroup Inc. offers bio-solvent solutions for use in the manufacture of Fiber Reinforced Plastic (FRP) composites and resinous coatings.
Bio-solvents derived from renewable resources can provide high performance substitution for acetone, toluene, methyl ethyl ketone (MEK) and other hazardous petroleum-based solvents.
The main ingredient in most Vertec Bio® blended products is ethyl lactate, an ester solvent derived from corn or sugar beets having excellent solvating ability for many resins, pigments, gums, soils, greases, etc. Performance is further enhanced by the addition of co-solvents and/or other proprietary ingredients. As cleaning solvents, they are very effective at removing a wide variety of resinous materials. As a formulating ingredient, ethyl lactate and its blends provide high solvating capacity, thus enabling production of concentrated or high-solids products.
View our Bio-Solvents products page or Contact Us to learn more about our product development capabilities for your unique application.
Bio-Solvents for Fiber Reinforced Plastic Composites and Coating Resins
| Market | Application | Usefullness |
| --- | --- | --- |
| Fiberglass Reinforced Plastics | Unsaturated polyester, vinyl ester, polyurethane, epoxy and others | Acetone replacement for cleaning |
| Paints and Coatings | Acrylic, epoxy, polyurea, polyurethane, varnish and other coating resins | MEK replacement for blending, thinning, cleaning and stripping |